A day in the life of a profiler
How to profile your customers in order to find your niche.
Knowing your customers better so that you can attract new ones: that's the essence of customer profiling. Customer profiling is a technique widely used in (geo)marketing, making it possible to precisely target the customers and prospects of most interest to your business. Discover the different profiling techniques and the opportunities associated with them.
Customer profiling: a definition
Profiling in the traditional sense consists of outlining the typical portrait of a person or consumer who might be of interest to us for various reasons. Rather than stating the precise characteristics of the target person (e.g. age 33, net income €1.800/month, resident in Leuven), it is more useful to work on designing a group of indices (age between 30 and 35, above-average income, living in a medium-sized town, etc.). Applied together, these will make it possible to select the people who most closely match the portrait that interests us.
Identifying your best customers and their characteristics
Every consumer and household is unique. However, analysing these apparently very different individuals shows that some of them behave in a similar manner. By grouping these individuals into homogeneous groups, you will have a better understanding of your customers and their value to your business, and this will enable you to improve the marketing actions aimed at each of these groups.
Profiling your best customers and understanding their characteristics is a great asset for your business. It is often the case that 20% of customers generate 80% of a business's turnover. Consequently, a good understanding of that 20% of customers is valuable to any sales or marketing department, and even for store managers.
How is this done?
Customer profiling is an in-depth analysis of all the characteristics of the customers. The approach allows you to know who they are, where they come from, what they like, what they buy, how much they spend, how often, etc. Once your customers have been profiled, it is possible to look for similarities between them in order to classify them into more homogeneous groups. Whenever you gain a new customer, he or she can be assigned to the appropriate group and then you can address him or her appropriately right from the start.
Profiling your customers in order to target similar prospects
Once you have profiled your customers, you will have a better idea of the products to offer to each type of customer, the best channel to use and how much they are prepared to spend. The next step is to use this profiling to search for consumers who are most similar to your (best) customers. Once they are identified, all you have to do is start actively prospecting them!
For the web:
The APIs offered by social networks and search engines allow you to use the characteristics of a known audience to target customers who resemble that audience through sponsored communications. However, remember to adjust these audiences to match the characteristics of the customers that you really want to target.
"Offline" prospecting:
To search for the households that most closely match those of your customers, you need to broaden your "spectrum". If you only use your customer data, you will severely limit the scope of action. Comparing your customers with all Belgian consumers will enable you to identify attractive prospects for your business. Using socio-demographic data like Mosaic Belgium allows you to profile the most interesting prospects and locate them. Mosaic Belgium is a powerful tool for designing and planning local campaigns, direct mailing campaigns, events, street marketing and door-to-door actions, and even for the opening of new points of sale.
Profiling digital audiences to improve digital performance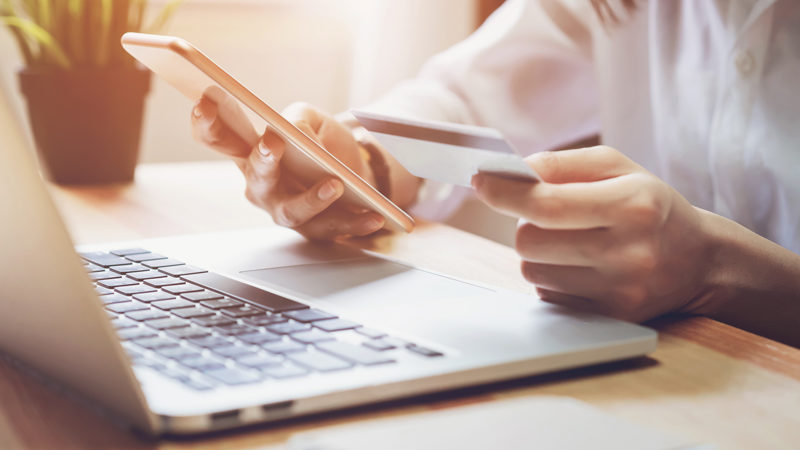 Using data obtained from the web is a major asset for e-commerce. This user data reflects the characteristics, preferences and habits of customers and makes it possible to segment them into different groups with similar behaviours and interests. This type of segmentation is relevant for targeting digital communications.
The volumes of data per customer can vary greatly. For some customers you will have information about their age, address, different recurring purchases, other products viewed, etc., while for others you will have only information from a single transaction. Here, the risk is that you could end up offering a wide range of products to customers with a high level of web activity, while a less documented customer will see only a small part of your offer, thus limiting the opportunities for upselling.
User profiling only makes it possible to improve the digital presence and performance of a business. Optimising "offline" actions such as bulk mailings, organising door-to-door actions, searching for areas with high potential for the opening of a store, etc. will require the integration of socio-demographic data such as Mosaic Belgium.
Advantages of digital profiling
Detailed information about the people who buy products online
Existence of numerous tools to attract web users similar to your current customers and visitors
Numerous possibilities for automation
High potential for personalisation
Disadvantages of digital profiling
Not the same amount of information available for each customer
Only relevant in a digital environment
Less active users are isolated in a very limited environment
Not all households buy online
Rise of ad-blockers and systematic clearing of cookies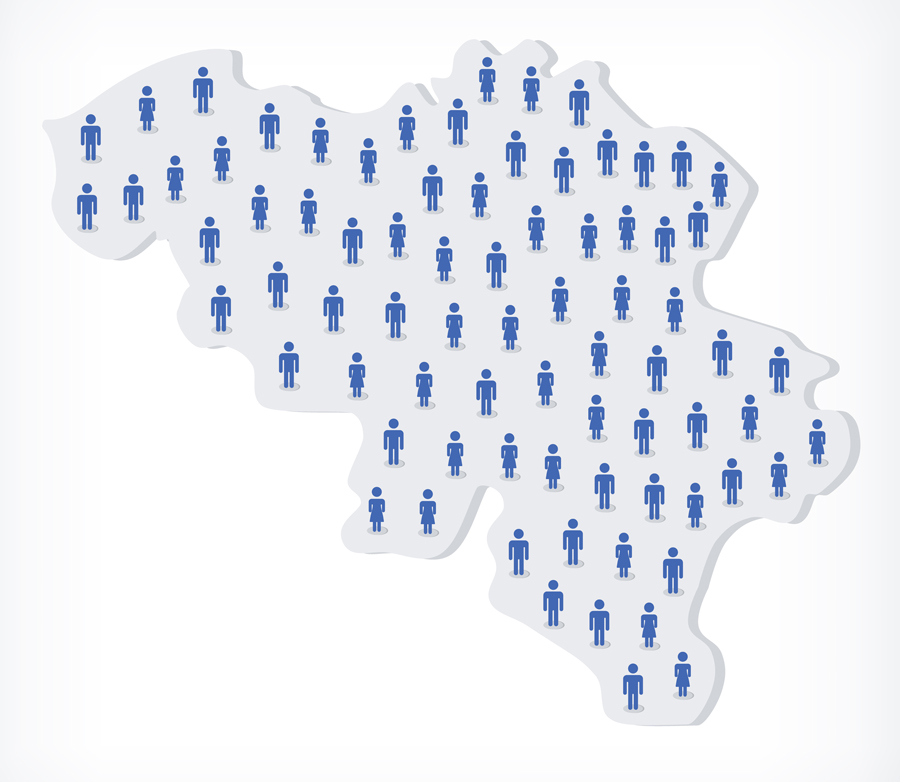 Using geolocated socio-demographic data
The customer data that you hold is an essential source of information for understanding your customers and their interactions with your different points of contact. Cross-referencing with socio-demographic data for all consumers (see Mosaic Belgium) makes it possible to enlarge this dataset and identify the "look-alikes", i.e. the consumers who most resemble them.
The Mosaic Belgium consumer segmentation classes all Belgian households into 8 groups and 33 types on the basis of similar characteristics. Thus, for each of these types we have an indication about their age, family composition, income, type of housing, media viewed, mobility, consumption habits, etc.
The reliability and robustness of the data allows you to improve the results of marketing campaigns, but also to adjust your offer and sales channels to the characteristics of your customers .
Advantages of using socio-demographic data
Allows you to understand and get to know your customers and non-customers
Makes it possible to precisely target interesting customers and prospects
Statistically reliable and exploitable data
Calculation and location of market potential is possible
Identification and/or location of consumers resembling your customers
Disadvantages of using socio-demographic data
No individual information
Use of this data requires appropriate knowledge and tools
Greater initial investment with a higher return on investment
Creating segments in a context of hyper-personalisation
The current trend in marketing is towards hyper-personalisation of the campaigns and services offered to customers. Does hyper-personalisation make it possible to abandon customer profiling and segmentation? Certainly not! Any business needs to identify its best customers, its well-to-do customers, its promising customers, its occasional customers, its customers who like a particular sport or a specific brand, etc. These segments allow you to clearly determine marketing objectives, estimate sales trends, identify opportunities for upselling, adjust promotions, etc.
On the data side, hyper-personalisation requires a very large volume of data. However, a company does not have the same volume of data for every customer. And what do you do with customers who are making their first purchase? When you're faced with this problem, Mosaic Belgium help you fill this vacuum. By associating each individual with a Mosaic Belgium type for which a substantial volume of data is available, you can immediately personalise your communication and offer to the customer.
A concrete example
33 types allow you to generate 33 modes of communication. Let's suppose that from your internal databases you have identified 12 modes of communication according to the age of the prospect. If you know only the age (or an estimate of the age) of your prospect, you have only 12 modes of communication available, which makes for rather poor hyper-personalisation.
On the other hand, if you enrich your data with Mosaic Belgium you will have 33 x 12 = 396 theoretically possible modes of communication. Already, this brings you more consistent hyper-personalisation.
As you will have understood, hyper-personalisation, profiling, data enrichment and segmentation are complementary approaches that will help you to understand your customer better and adapt your offer and actions to suit the client and his or her living environment. Go
Why profile your customers?
Profiling and segmentation allow you to target your actions more effectively and thus reduce the costs associated with them.
Mass communication is very costly and less effective than a targeted campaign.
When a new customer arrives, you can:

Classify him or her in a segment
Estimate his or her potential value to your business
Offer him or her interesting products and services

Profiling will be an important aspect in the search for locations with high potential for new points of sale.
In summary
Knowledge about the customer is an essential element for the success of the business. Profiling can be done on the basis of customer data available within your business, data generated by your webshop, and by using the Mosaic Belgium segmentation. Profiling allows you to distinguish groups of customers with similar behaviours. Selecting the most interesting customers for your business will enable you to tailor your actions more effectively, estimate the value of your customers and offer new products and services. By comparing the profiles of your best customers with other consumers (non-customers), you can identify the ones who are most similar in order to prospect them.
SIRIUS Insight supports you to gain insight
Are you looking for a partner to help you know your customers better and understand their needs? Our expertise in geomarketing allows us to perform extensive analyses and give you advice to guide you towards decisions that are profitable for your business.
For example, we can profile your customers, create tailor made segments for your business or by using Mosaic Belgium, enrich your data with socio-demographic data, and much more.