What impact does your webshop have on your brick and mortar shops?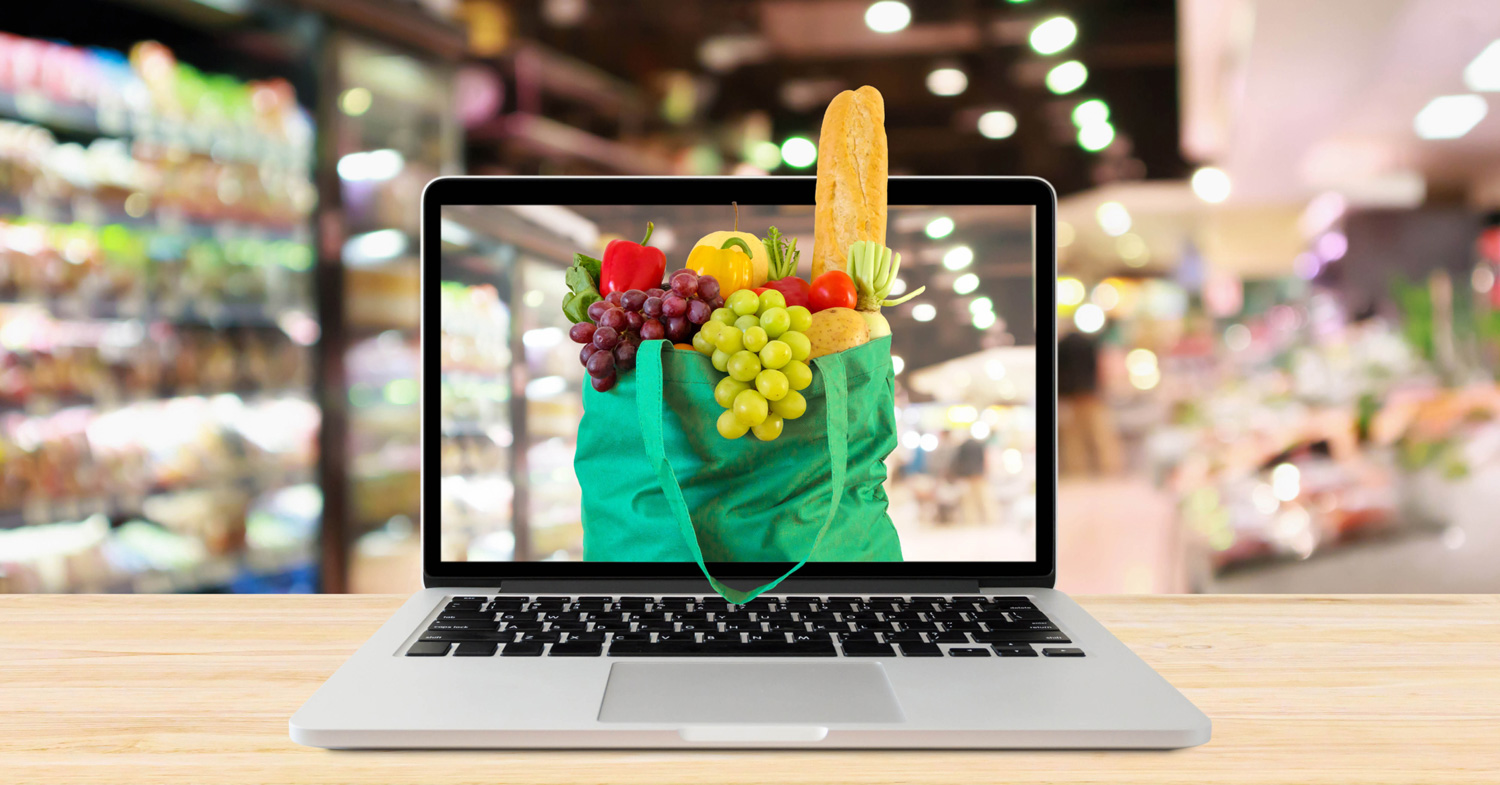 From traditional shopper to online shopper
Today consumers expect to be able to order any time and anywhere, that they immediately know whether their product is available online or offline, and that their order can be delivered in the way that suits them best. In short, the modern consumer wants to choose where and when they shop and, what's more, they are continuously connected with their smartphone and tablet. For your customers, there is no wall between online and offline. That kind of pigeonholing is a thing of the past, because in the new world the synergy between online and offline retail is the key to success. Retailers who follow their customers and are not afraid to invest and innovate have the wind in their backs. In other words, it's not about or/or. It's and/and.
The best of two worlds
Retailers have long viewed the digital world as another planet, as a competitor of the brick and mortar shops. But both are complementary and there is a fruitful interaction between the two. So what exactly is the role of online and your own shops? They each activate and strengthen the customer relationship at a different time and in a different way. The webshop opens the door to your brick and mortar shop, so to speak, and vice versa. It's essential for omnichannel companies to understand that online and offline can no longer be viewed separately.
Recent scenarios such as ROPO (Research Online, Purchase Offline) and BOPUS (Buy Online Pick Up in Store) are not only gaining popularity but are important service pillars of an all-out omnichannel strategy. Therefore, a combination of online and offline offers many advantages: more customers, always open and organisationally a great deal has already been provided, so that nothing stands in the way of orienting the brick and mortar shops as a warehouse location and fulfilment centre. In addition, linking online and offline creates extra means of communication to reach customers effectively. This way you increase your chances of a sale compared to a 'shop only' approach.
From traditional shopper to online shopper
The threshold to buy online has become much lower since corona. Customers who previously never bought online before have now made their first clicks in the webshops. A large number of them will continue to do so, but an explosive growth is not immediately expected. What can be expected is that a significant part of the further e-commerce growth will come from generations Y and Z. Therefore, it's worthwhile for omnichannel companies to keep the right consumer profile in mind: where do they live, what is their sociodemographic profile, which type of customers opt for in-shop pick up and which for doorstep delivery? Strong determining factors for the digital customer versus non-digital customer ratio are age, wealth and urbanisation.
Also keep in mind that both traditional and young consumers continue to flock to brick and mortar shops for the real shopping experience. The large cities in particular, with their attractive combination of shops, cafés and restaurants, are the social meeting place par excellence.
More online sales near brick and mortar shops
It's still the brick and mortar shops that make the difference online: retailers realise significantly more online sales in areas close to their physical locations.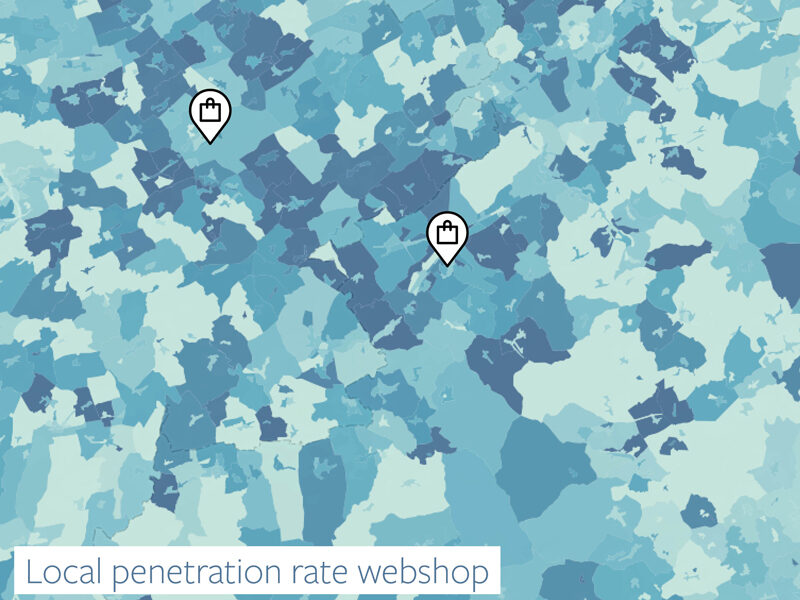 The closer a customer lives to a brick and mortar shop, the greater the chance that they will buy from your webshop. This effect is a distinct advantage over the pure web players. Another advantage is that you can map this effect around certain shop and then take the right action to stimulate the online/offline interaction. Or better said, to combine the power of the webshop with the advantages of the shop.
The benefits of a multichannel consumer experience:
Range: the multichannel experience gives the consumer a perfect overview of the online and offline stock, and the retailer can significantly expand the range.
Convenience: if customers need a product that can't be found in the shop, they can order it online and have it delivered or picked up in the brick and mortar shop.
Shop experience: the retailer can focus on a customer-friendly shopping experience that is geared towards the product benefits and doesn't have to worry about a stock that is too large for the available retail space.
Connecting with your customers
Both in the offline and online world, correctly estimating your customers and their expectations remains top priority. Who are your customers and why do they want to order products or services from you online? Is the webshop exclusively aimed at sales or is the site also designed to support existing customers? And not unimportant, how do your digital customers differ from the non-digital customers? It's therefore not surprising that in 2022 retail and technology are inextricably linked. In this case, think of data-driven tools and AI to serve customers even more personally, to predict demand more precisely or to optimally manage the growing online customer base. One thing is already clear: only with a robust data-driven approach are you as a retailer prepared to respond quickly to changing consumer behaviour.
Bottom line
No one will deny that the online migration is a positive effect of corona. And every retailer now also knows that post-corona is not business as usual. In the current competitive omnichannel environment, 'bricks & clicks' put you firmly in the saddle to develop a stable and future-proof omnichannel retail network.
In that sense, you should embrace online, simply because it offers opportunities and because it allows you to reach an infinitely greater number of people. Your webshop can also be a powerful marketing weapon to get your potential customers to the shop floor. And don't forget the old adage: 'If you don't do it, your competitor will.' Because that too is a lesson to remember, if your customers find an easier way to purchase a similar product from a competitor, it will be even more difficult to win those customers back again.
How SIRIUS Insight can help you
SIRIUS Insight supports retail and marketing managers in the most efficient way in making their strategic geomarketing decisions. We offer innovative insights – with a unique look at customers and channels – to create benefits for our customers in optimising their online and offline retail. You can count on our support for strategic questions such as:
What impact does my online retail have on my brick and mortar shops?
How will the role of my brick and mortar shops change?
What impact does the growth of online have on my current shop network?
How much turnover can I expect?
How do I know if it's wise to reduce my retail network?
How do I close shops without losing customers?
How can I accurately predict customer behaviour?
Is my pre-corona location strategy still the right one?
What is the performance of my current retail and omnichannel network?
How big is the impact of competitors on my points of sale?
Contact us to discuss your project.