Mosaic Belgium: The sociodemographic segmentation of Belgian households
Segmenting consumers based on common factors
SIRIUS Insight has a long and rich experience with consumer segmentations. This is how Mosaic Belgium was implemented in many businesses and is used to target precisely audiences and to take the best decisions towards locations.
Based on common factors such as age, family composition, housing, employment, income, … Belgian households are classed in 8 groups, which are divided in 33 types. The Mosaic-types contain households with similar characteristics. The smallest geographic unity chosen for Mosaic Belgium is the street segment.
The Belgian population is in constant evolution; inhabitants are aging, new allotments are being build, more and more houses are located along national roads outside cities and villages, … To ensure that our clients always have the most up-to-date and most reliable data, we provide regular updates of Mosaic Belgium.

How to deal with the heterogenous distribution of the Belgian population?
The characteristics and the density of the Belgian population are particularly variable and heterogenous. This represents a major difficulty for businesses to target correctly their communications or to open points of sale at the appropriate locations.
Mosaic Belgium is an important asset for these location based decisions. The segmentation is available for every street segment and enables businesses to perform detailed analysis and predictions. This way they are ensured to take the decisions that serve their companies goals.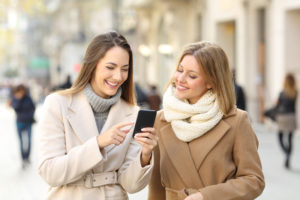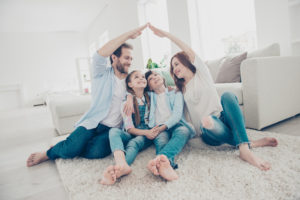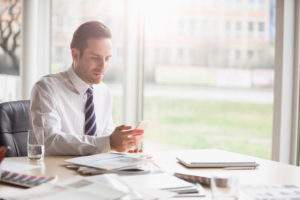 Profiling customers, estimating turnovers: many possibilities come with Mosaic Belgium
The use of our consumer segmentation Mosaic Belgium offers many possibilities. We list a number of them: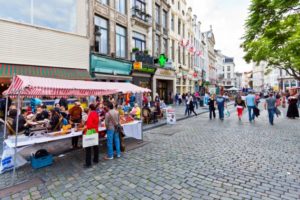 Microtargetting :

Target your marketing campaigns only to the appropriate target groups and at the places where they live.
Profiling your customers:

Have insight in your target audiences and the products or services they prefer.
Understand the online and offline behaviour of your customers.
Know exactly who your prospects are and where you can find them.
Buyer persona :

Improve your customer acquisition by enriching your buyer persona with our sociodemographic data.
Location planning:

Open points of sale at locations where your target group is prominent.
Optimise your sales network by taking into account the presence of your target group throughout the territory.
Calculate the potential turnover of (future) points of sale.
Track churners and determine loyalty risks:

By enriching your customer data with economic and sociodemographic data, models predicting the behaviour of customers perform a lot better.
From prosperity to travel habits: more than 200 types of data available with Mosaic Belgium
Mosaic Belgium is built based on financial, sociologic, demographic and geographic data. The combination of these data provides us a detailed view of Belgian households.
Throughout the years our Mosaic types were enriched with several complementary types of data that reveal specific behaviours. This is how we know the preferences of the Mosaic-types regarding mobility, stores, magazines, online purchases, financial products, … More than 200 themes are available per Mosaic type.
Learn more about Mosaic Belgium